Halibut of a day!
Monday, June 20th, 2022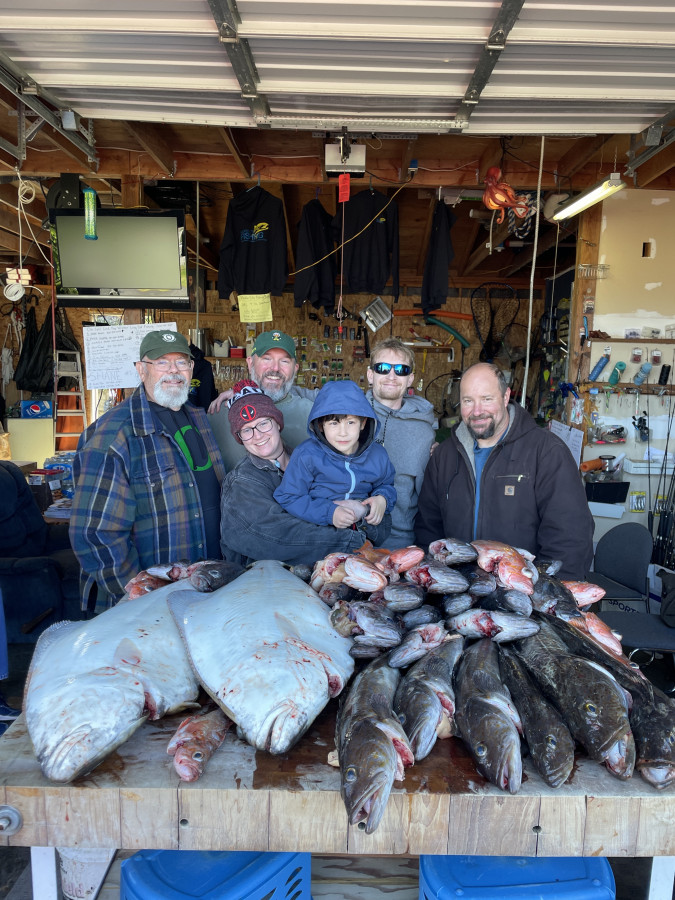 We had to get up really early. Had to break free of the waves so we could pick up our crab. Then we started catching fish, he took a while keep up all fish coming into boat at the same time. We switched to bait and started catching bigger fish. The fish were stored in the seat and good thing. We put the 8 year old on top to keep the lid shut.
The trip was very engaging. Not only because the crew was very good but also the fish were biting fast. We all caught our limit of rockfish within an hour of starting. The water was a little choppy but was nice, no rain and towards the end the sun was out. It was a great Father's Day gift because both my father and grandfather caught a halibut. I would have to say this is one of my top trips that we have gone on as a family. Am hoping to come do it again next year. Great trip!! Good for all ages (if you get motion sickness make sure to be prepared ahead of time).