November Fishing - Calm Perfect Ocean
Saturday, November 19th, 2022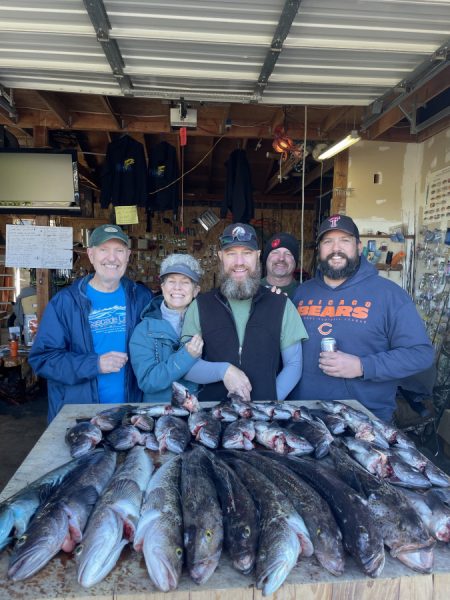 A great day of sunshine calm ocean conditions. The day started right out behind the rock with us jigging for the rock fish.
The switch to ling fishing was quick, but fun being able to drop the line and wait for the big one to hit.
Dress in layers, as a little bit of wind will make you cold. Mark and Marcus were great guides and patient with us as we had fun catching the bottom as well as the fish.